Saturday, May 7, 2011
Film made in 1978 by the Bandag Tire Company for The Bob Bondurant School of High Performance Driving. The School was using Datsun 240Zs, 260Zs, 280Zs and 810s at the time and was located at Sears Point International Raceway, today know as Infineon. In this film Bob Bondurant personally instructs three students in the Grand Prix Road Racing class. They will learn heel-toe down-shifting, trail braking, corner entry and smoother car control.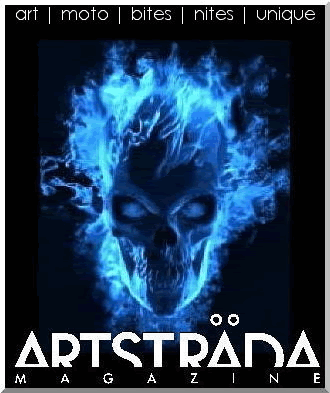 Posted by

ARTSTRADA MAGAZINE
at 11:37 AM
No comments:

Thursday, May 5, 2011
Posted by

ARTSTRADA MAGAZINE
at 3:32 PM
No comments:

Displaying his famous sense of moderation, Steven Seagal (police officer) protects the community by murdering an abusive suspect.
Excessive force? Police brutality? Pssh. The guy made a comment about Seagal's wife.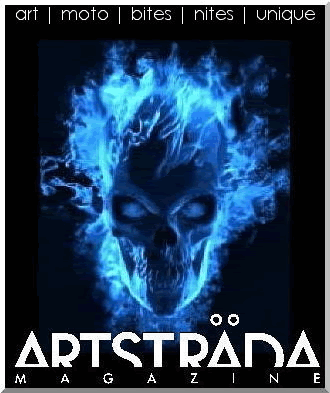 Posted by

ARTSTRADA MAGAZINE
at 3:12 PM
No comments:

This motorhome features the following:
±55.00m² Usable living space
13.85m Custom built semi-trailer chassis featuring full length slideouts that extend the width of the vehicle by 2.20 meters thus giving the following dimensions when extended - Length 13.85m, Width 4.70m and a Height of 4.00m.
1 x Master bedroom with en-suite bathroom
1 x Guest bedroom with en-suite bathroom - This room has a 6 foot (180cm x 200cm) double bed that can be separated into 2 single beds in the event it is necessary to accommodate children, guests etc.
1 x Lounge
1 x Kitchen
High end designer components, such as wc, sink, shower, bathroom fixtures and fittings, ceramics flooring and walls, kitchen components, domestic appliances and so on. There are no limitations, we can integrate any components that you should so desire.
Flushline privacy glass double glazing with integrated electric venetian blinds that tilt for privacy, raise and lower to control the amount of light that enters the vehicle and finally the windows can be opened and closed where applicable
A high end Audio Visual System
A high security entry system featuring F1 paddock style swipe card entry system, supported by a remote control operated deadlock system
Touch screen computer system, which provides the user the possibility to control a vast amount of features of the motorhome from a central point (touch screen display in the living room). The multiplex system can undertake many tasks inclusive tank monitoring, auto generator start, lighting and ventian blind controls, home automation and systems monitoring.
1 x self seeking satellite system for internet access with a flat rate tarif that includes up to 2048 Mbps download and 128 kbps upload speeds (subject to location and availability)
1 x self seeking satellite system for satellite TV
1 x Garage facility
Many other unique selling points
Furthermore our motorhomes can offer our clients many benefits, including:
Personal space
Privacy
Relaxing ambient
Vicinity Of Point Of Interest (e.g. Circuit, Film Set, Place Of Work, On site In The Field etc etc)
Tranquillity
Consistent sleeping environment featuring same bed / same mattress at all events
Creature comforts readily to hand
Individual taste catered for, including cupboards and refrigerator stocked with the items that you deem essential to your everyday lifestyle
Like for Like features, that can be compared to that of a hotel suite
Minimal distraction
Human interaction - Eliminates the hassles and burdens associated with having to deal with the general public, whilst undertaking your everyday tasks
Satellite TV Available in your native language
Wireless Internet Access
Ideal client domains are as follows:
Royalty
Film Stars, Music Stars, Celebrities with a need for a facility to escape too during down time whilst on location
Professional Sportsmen & Women
Formula 1 Drivers
Moto GP Riders
World Superbike Riders
Athletes
Project Managers Working In The Field
Project Managers Working In The Field in unsecure and dangerous territories around the world (Africa, Iraq etc) such a motorhome eliminates the need to be in hotels (target for terrorists) and therefore the client can remain on or at a secure site, such as place of work
For further information, please contact Visibly Loud Limited on:
Tel: +49 172 711 7191
E-mail: info@visibly-loud.com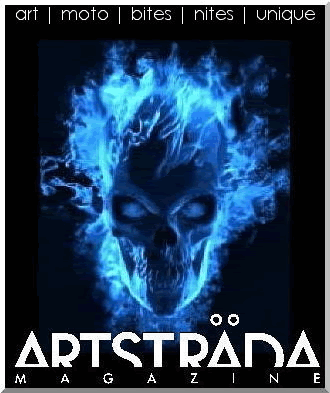 Posted by

ARTSTRADA MAGAZINE
at 2:36 AM
No comments:

A guided tour of the brand new 2012 Newmar Ventana LE Diesel Motorhome. This video takes you through the exterior and interior features of this amazing motorhome.
Relax. It only looks expensive.
This smart new diesel coach is the one you've been waiting for. In it, you'll enjoy legendary Newmar Diesel quality for significantly less -- and get more coach than from similarly priced competitors.
This latest addition to the diesel motorhome product line offers Newmar's legendary quality at a price point that is significantly less than what you might expect. Destined to be a trendsetter in its class, the 2012 Ventana LE is loaded with popular features.
The 2012 Ventana LE shares the same industry leading construction features as its sister brand - including 16-inch center aluminum frame sidewall and roof construction plus a Cummins ISB 340 horsepower engine. And that's just the outside.
Inside it is available in three distinctive floorplans including a 36-foot quad slide, a 38-foot triple slide, and a 38-foot quad slide bunkhouse model. With amenities that include Corian® kitchen countertops, Flexsteel® UltraLux leather furniture and laminate tile floors, you'll need to look twice at the price to believe all the value that is packed into this truly unique Newmar motorhome.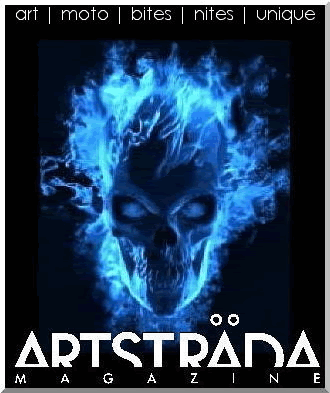 Posted by

ARTSTRADA MAGAZINE
at 1:11 AM
No comments:

Posted by

ARTSTRADA MAGAZINE
at 12:39 AM
No comments:

Produced by New Order.
Engineered by Michael Johnson, assisted by Barry Sage & Mark Boyne.
B-side of Blue Monday, released in 1983.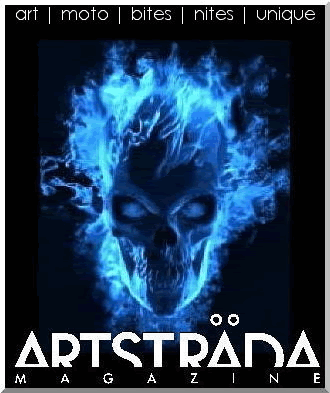 Posted by

ARTSTRADA MAGAZINE
at 12:36 AM
No comments:

Posted by

ARTSTRADA MAGAZINE
at 12:29 AM
No comments: