Thursday, May 19, 2011
Posted by

ARTSTRADA MAGAZINE
at 11:53 PM
No comments:

Take a behind the scenes look inside a full production fashion and lifestyle shoot for goth and punk rock clothing retailer Slash n Burn.
Find out what it looks and feels like to wear designer gothic, rock & rollpunk, and rockabilly clothing like Lucky 13, Lip Service, Adeline, Dogpile, Switchblade Stiletto, Shrine, Serious, and many more.
CHECK OUT THEIR WEBSITE AT:
http://www.findcoolclothes.com
Produced By: Darris Hurst - 245 Media
Filmed and Edited By: Cody Wheeler - 3Seasons Ent.
Photography By: Chad Boutin Photographie
Makeup and Hair Styling By: Ali Megan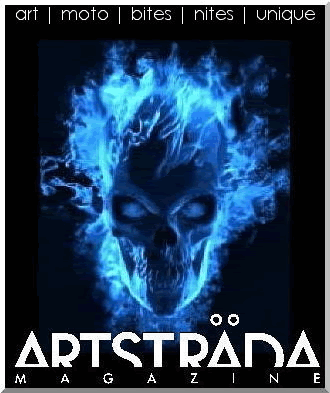 Posted by

ARTSTRADA MAGAZINE
at 11:30 PM
No comments: