Saturday, December 4, 2010
"Night of the Living Dead" remastered in High Definition.
HORROR PLAYLIST: http://www.youtube.com/user/openflix#...
Follows Ben (Duane Jones), Barbra (Judith O'Dea), and five others, who are trapped in a rural farmhouse in Pennsylvania and attempt to survive the night while the house is being attacked by mysteriously reanimated ghouls, otherwise known as zombies.
Roger Ebert: "The kids in the audience were stunned. There was almost complete silence. The movie had stopped being delightfully scary about halfway through, and had become unexpectedly terrifying. There was a little girl across the aisle from me, maybe nine years old, who was sitting very still in her seat and crying... It's hard to remember what sort of effect this movie might have had on you when you were six or seven. But try to remember. At that age, kids take the events on the screen seriously, and they identify fiercely with the hero. When the hero is killed, that's not an unhappy ending but a tragic one: Nobody got out alive. It's just over, that's all."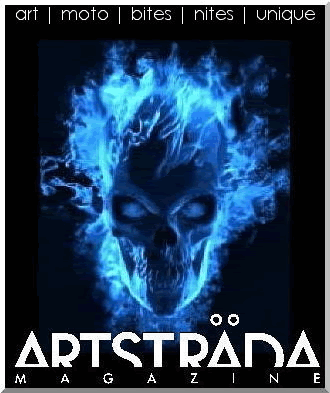 Posted by

ARTSTRADA MAGAZINE
at 12:31 AM
No comments:

Friday, December 3, 2010
After years of teasing, Chevrolet has officially unveiled the 2011 Camaro Convertible ahead of its debut at the Los Angeles Auto Show.
On sale in February, the drop top remains pretty faithful to the coupe's design but the trunk lock cylinder has been moved to the rear seat area (for a cleaner exterior appearance) and the antenna is relocated to the deck lid.
As for the top itself, it's made out of a durable canvas material and features an acoustic headliner as well as a glass rear window with a defogger. When the single-locking latch is opened, the top can be lowered in approximately 20 seconds with a push of a button. Sadly, luggage capacity drops to 10.24 cu ft (290 liters) and decreases to 7.85 cu ft (222 liters) when the roof is lowered.
To ensure the chassis remains solid, engineers installed a strut tower brace, underbody "V" braces, and a transmission support bracket. Furthermore, additional structural reinforcements were added to eliminate cowl shake. Thanks to these modifications, the Camaro has better torsional stiffness than the BMW 3-Series convertible.
Like the coupe, the convertible is available with three engines. The entry-level 3.6-liter V6 produces 312 hp (232 kW) and 278 lb-ft (370 Nm) of torque. It carries an EPA-estimated fuel economy rating of 17 mpg city / 29 mpg highway (manual) and 18 mpg city / 29 mpg highway (automatic).
If that sounds a little weak, the 6.2-liter L99 V8 churns out 400 hp (298 kW) and 410 lb-ft (556 Nm) of torque. It is available exclusively with a six-speed automatic transmission and returns an estimated 16 mpg city / 25 mpg highway.
Lastly, the 6.2-liter LS3 V8 has 426 hp (318 kW) and 420 lb-ft (569 Nm) of torque. It is connected to a six-speed manual transmission and is expected to return 16 mpg city / 24 mpg highway.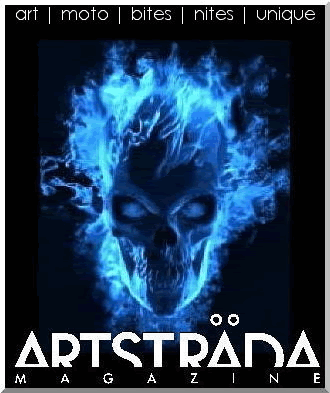 Posted by

ARTSTRADA MAGAZINE
at 6:37 PM
No comments: