Saturday, February 12, 2011
Hi, Cracked!
Hi, Encyclopedia Dramatica!
On a late-November evening in 1987, two Chicago television stations were victims of a broadcast signal takeover.
After an earlier hijack attempt on WGN-9 during the 9:00 News , a broadcast on WTTW-11 of the Doctor Who episode "Horror of Fang Rock" would be interrupted by a man wearing a Max Headroom mask. The crazed person uttered mostly gibberish and bashed the Chicago Tribune and its subsidiaries, before he dropped his pants and was spanked by what appears to be a child. 90-seconds later, the program returned to normal. To this day, he remains at large.
This is a subtitled version of the original footage added as a courtesy due to the low audio quality of the recording. This is a rather old version, eventually I will add new annotations in response to how some of the audio was interpreted.
EDIT:
Thanks to a new video with the audio cleaned up, I've found out that he is indeed saying "I still see the X". And the person with the flyswatter is the one who said "Bend over Bitch".
http://www.hack247.co.uk/2008/01/06/m...
NOTE: The original copy of this recording was provided by the user fuzzymemories (now FuzzyMemoriesTV). I have added these subtitles as a courtesy, please do not copy this video just to repost it on your channel for numbers. Having two of the same video is totally pointless.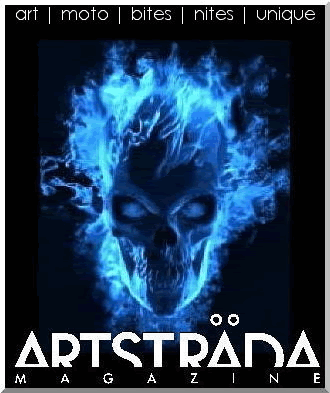 Posted by

ARTSTRADA MAGAZINE
at 1:39 PM
No comments:

Friday, February 11, 2011
Posted by

ARTSTRADA MAGAZINE
at 10:06 PM
No comments: